Pre-Toddlers
Little Geniuses
(12 Months to 2 Years)
1:5 Teacher-to-Student Ratio
Detailed Daily Reports (email or text)
Internet Cameras
---
Topics We Cover
Initiative/Self-direction  |  Early Writing |  Health and Safety Practices  |  Nutrition Awareness  |  Self Control  |  Confidence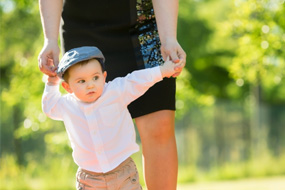 Around 12 months of age, toddlers begin to experience better command of motor skills and language. Toddlers will also become mobile which gives toddlers a greater sense of power and independence. After 12 months, toddlers should be able to do the following:
Crawl forward
Pulls up to stand
Put objects in and out of container
Responds to simple verbal requests
Says "dada" and "mama"
Imitates gestures
Test parental responses to actions or behavior
It's important that your family has a child care provider who understands the toddler milestones and are equipped with the knowledge to help your child grow. Our well-trained staff can help! Please call us or stop by for a visit!